Randi Krasnoff
Loan Officer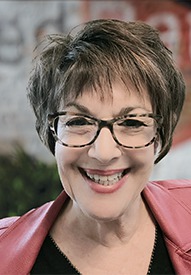 LICENSED MORTGAGE ADVISOR
With more than 30 years as a residential mortgage lender, Randi is excited to bring her knowledge and expertise to Guaranteed Rate Home Loans.  As a strong problem solver, Randi goes the extra mile for her clients facilitating the process to remove road blocks to get to the closing table.
Whether working with a first – time buyer, or a seasoned home buyer, Randi makes an effort to understand every buyer's needs, both financially and emotionally.  As a licensed mortgage advisor, Randi understands that the mortgage is just one piece in an individual's overall financial picture and she works closely with each individual to ensure that the buyer and the mortgage product are in alignment.
So, when you are ready to purchase your next home, Randi is your go-to solution for all things home-loan related.  From being able to offer down payment assistance to those who may be short on cash, to working with the retiree with plenty of assets, Randi is thrilled to be able to find a mortgage solution for just about everyone.
Randi Krasnoff
Licensed Mortgage Advisor


NMLS 271111




Licensed in GA and SC

C: 404-338-0717





[email protected]




Office Address: 455 Epps Bridge Pkwy., Ste 202, Athens, GA  30606